100 Best Things to Do in Iceland
svētdiena, 27. maijs (2018)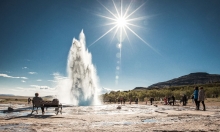 Land of the Vikings, craft beers, and jaw-dropping scenery, Iceland has really come to the forefront of hipster and iconic-photographer's attention in recent years as a hotspot (pun intended) for all things cultural, tartan-patterned and artisan coffee-orientated. With views and natural beauty to impress even the most underwhelmed of more party or sun-seeking travellers, Iceland caters for all and has experienced a surge of economic growth in the past 15 years, welcoming over 1,000,000 visitors in 2015. With this wide variety of interests and nationalities in mind, we've compiled a comprehensive list of 100 of the best things to do in Iceland, from scenic walks and nature tours, to the best craft beers and bars to visit, to . Here goes our list of 100 things to do in Iceland!
1. Swim in an Open Air Hot Tub (Reykjavik)
The notorious Blue Lagoon has produced many iconic images of travel in Iceland, and while it's less than an hour outside Reykjavik city centre, the rather expensive ticket (€65 a pop!) and crowds of tourists may be off-putting for some. Alternative options include the more localised (and cheaper!) Laugardalslaug, and Vesturbaejarlaug in the west of the city, which are both only 10-20 minutes away from the centre. Either way, a dip in a hot spring thermal pool with hot taps and steamed saunas to contrast the chilly temperatures outside is an absolute must to experience when visiting Iceland.
2. Golden Circle Tour (Gullfoss, Geysir, Thingvellir)

If you only have a short visit and wish to see the best of what Iceland has to offer, then a tour of the Golden Circle could be the perfect choice. Routes and tours vary in length (from afternoon attraction visits to full-on 7-day planned tours) but can be tailored by the many tourist companies who offer them to suit individual groups or solo travellers alike. Popular options include the Golden Circle Tours day tour, a cheap and affordable option, and the Hot Golden Springs Tour (8-9 hours) tour which is slightly more expensive yet less crowded. Also an upcoming trend which has gained popularity in recent years is renting a jeep and doing a self-guided tour of the circle. This usually takes slightly longer, as you would expect, yet allows for a more flexible schedule! I Heart Reykjavik has a detailed list of popular Golden Circle Tours to check out.
3. Visit a Geyser (Reykjavik + surrounding areas)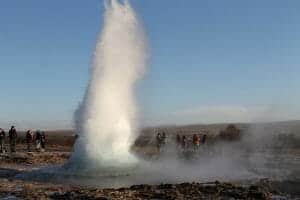 If you don't have time for the full Golden Circle tour, or your head is too sore from the craft beer tasting tour from the night before, then at least take a trip to see a geyser or two! Geysir's Geyser is a stop off on the way to Gullfoss waterfall, and while you pretty much watch hot water shoot up out of the ground and into the air, it's definitely worth your while taking the time to stop here. Strokkur Geyser is another popular choice, but there are many other geysers dotted around the Icelandic countryside which merit a visit also!
4. Do a Brewery Tour (Reykjavik)
While there are several options to choose from in this area, if you want to experience a craft beer brewery tour that includes a valuable insight into Icelandic history to accompany the alcoholic beverages, tty the Olegerdin Brewery Tour in Reykjavik! Only 20 minutes from the city centre, learn about the unique drinking culture of Iceland, which has stemmed from the prohibition of alcohol from the early 1900s, only lifted in 1989. Sample local beer alternatives that were created in rebellion of this, and gain an understanding into the local customs. Hotel pickup and dropoff is available, and booking must be made in advance and can be done through the Iceland Excursions and Grayhound Iceland websites.
5. Gullfoss Waterfall (Hvíta River, Gullfossi)
Fed by Iceland's second biggest glacier, the Langjokull, the waters of the Hvíta River converge over 70 metre rock faces to form the Gullfoss Waterfall, which has become one of Iceland's most iconic tourist attractions. 1.5 hours outside Reykjavik, Gullfoss Waterfall proves a very enjoyable day-trip from the city, or can also be visited as part of the Golden Circle tours. Visit at sunrise or sunset for some stunning views!
6. Hallgrimskirkja (Reykjavik)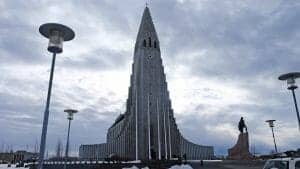 This Lutheran church in Reykjavik, Iceland is one of the tallest structures in Iceland and is responsible for providing the heights for many of the most iconic photographs of the city. Situated in the heart of the city centre, the church is said to be designed as a replica of a flow of lava which results from a volcanic eruption. A steady flow of tourists frequent the church and climb to the top daily to see the famous landscape of the city from up high.
7. Helicoptor Tours (All over)
View the splendour of Iceland's iconic scenery from above in one of the most amazing tour options there is to experience. With a choice of tour-lengths ranging between 20 minutes to 2-3 hours, tours such as Reykjavik by Air, Volcanoes and Glaciers, and Countless Craters are just some of the options for those seeking to experience Iceland from above. Tours leave from several locations and are priced on duration and number of people.
8. Buy Some Wool (Anywhere)
Iceland is famous for its wool and yarn, often called Lopi, and visitors can find many markets, stores and mills in which to buy some. Kria tours operate a guided 'wool-tour' around several of the most infamous craft factories and shops, which also stops off at several iconic geographical locations. Alternatively you can find wool samples almost everywhere you go in markets, shops, and stalls!
9. Ski at Hlioarjfall (Eyjafjörður)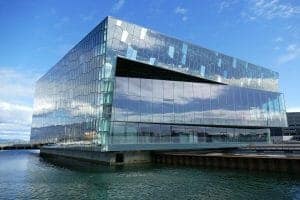 Active travellers will be pleased to discover Iceland's thriving ski-scene, Hlioarjfall playing home to one of two major ski resorts in the country.
10. Visit the Harpa Concert Hall (Reykjavik)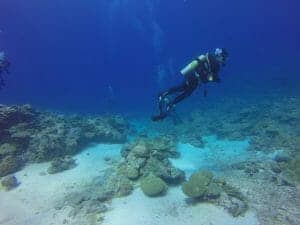 Celebrating its first concert gala in 2011, the Harpa conference and Concert Hall is Reykjavik's answer to the Sydney Opera House, its noteable coloured glass exterior intended to represent the scenery of Iceland. It was designed in association with a Danish-Icelandic architect Olafur Eliasson.
11. Snorkel at a Tectonic Plate (Silfra)
Silfra is located directly at the rift between the North American and European tectonic plate, and Silfra Snorkelling Tours offer amazing diving and snorkelling experienced for all levels and ages. Just 40 minutes outside of Reykjavik, it's a great option for a day trip.
12. Eat Shark Meat (Pretty much anywhere)
Hakarl (literally 'treated shark' in Icelandic) is the national dish of Iceland, consisting of the meat of a Greenland shark which has been curated and left to hang for up to five months in a fermentation process unique to the country. Can't say it sounds that appealing, but when in Rome and all that….
13. National Museum of Iceland (Reykjavik)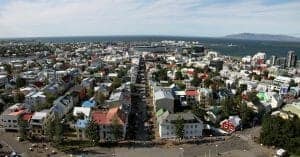 If you're looking for a more traditional touristy activity then look no further than the National Museum of Iceland, a place to discover more about the fascinating history of the island and nation, from the earliest Viking settlements to the establishment of contemporary culture.
14. Feed the Birds at Lake Tjornin (Reykjavik)
Stunning glacial lakes litter Iceland's landscape and add a touch of mystery to the deep dips between mountainous areas we are so accustomed to seeing in pictures. Lake Tjornin ( 'Tjornin' literally meaning 'The Pond') is situated in the centre of Reykjavik, and most visitors actually pass along its banks during their exploration of the city. It's a popular spot for bird-watching and feeding alike, and has even been featured in several movies!
15. Try Skyr (anywhere!)
If you're feeling your calcium intake has been lacking on your travels, try some Icelandic skyr (pronounced 'skeer') to meet your needs. Another local delicacy, akyr is a low-fat dairy product with the consistency of yoghurt the Icelandic have cultivated to become part of their diet. Made from skimmed milk, it is considerably lower in fat than normal kefir or yoghurt, and has unique culturing methods.
16. Take a Viking Tour (Vestmanneayjar, Westman Islands)
Experience the locations where Vikings roamed and reigned in the Westman Islands to the South West of Iceland with Vikings Tours, a fully licensed tour operator with great knowledge of the volcanic scenery and massive population of birdlife on the Westman Islands. 2 hours and 30 minutes from Reykjavik, an entire day would be needed for this trip, and depending on which tour you choose, it might be favourable to spend a night on the islands.
17. Eat at The Perlan (Reykjavik)
Ok so this one is really only for those willing to splurge a little bit on the budget, but The Perlan's fine dining restaurant located in a park setting with cocktail bar and dome-shaped roof is a treat for all the senses. Booking in advance is advised.
18. Try to Pronounce 'Eyjafjallajokull' (Just outside Reykjavik)
You have a whole 1 hour and 40 minutes drive from central Reykjavik to get your tongue around the name of Iceland's most notorious volcano. There are various organised tours which take you right to the crater and a tourist centre which screens a movie detailing the last large eruption in 2011.
19. Do a Volcano Road-Trip (all over)
Due to the numerous volcanoes in Iceland to choose from, there are literally countless stops you could include on a self-driven or tailor-made tour. Askja, Hekla, Bardarbunga, and Grimsvotn are highlights and Extreme Iceland have tours to suit any budget or preference.
20. See the Aurora Borealis (Abisko)
This may seem like a clichéd answer to the 'what to do in Iceland' questions, but you can't deny it's on the list of any traveller visiting this beautiful land. While the lights are very visible throughout the island in various places, Abisko is supposedly the best viewing spot.
21. See the Dynjandi Waterfall (Westfjords)
A breathtakingly beautiful cascading waterfall situated in the Westfjords of Iceland, the spray can be felt on your skin as you approach and people travel for miles around to witness the natural phenomenon. There are several ways to get to the Westfjords from Reykjavik, the quickest of which is flying which takes 40-50 minutes. Other options are outlined in detail here.
22. Speak Whale at the Whale Museum! (Husavík, North Iceland)
Do you speak whale? It doesn't matter, you'll find all the information you could possibly need to know about Iceland and it's whales at Husavik Whale Museum in Husavík. It's a 5 hour drive from the capital so would best be included as a stop off as part of a round trip.
23. Cast a Spell at the Icelandic Museum of Witchcraft and Wizardry ( Hólmavík, Iceland)
It's no Hogwarts, but the little-known tradition of Icelandic witchcraft and wizardry and the punishments imposed on those suspected of it is a fascinating way to spend an afternoon. Travel by bus from Reykjavik to Hólmavík takes just under 3 hours, and tickets should be booked in advance.
24. Visit the Elves at Álfaskólinn (Reykjavik)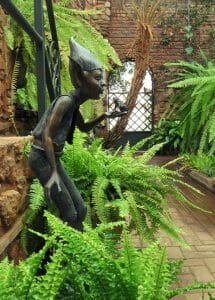 Learn about Iceland's little folk (whom they take very seriously) at this information centre dedicated to their promotion and wellbeing. Not just for Christmas!
25. Feel like you're in a movie at Grjótagjá (Grjótagjá)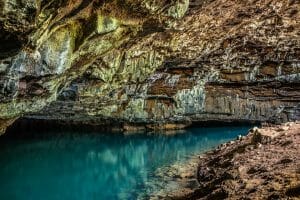 This underground volcanic cave-lake is a stunning representation of the epitome of Icelandic natural beauty. A warm geothermal spring used as a bathing spot for locals near Lake Myvatn, the fissure opens up underground to reveal stunning natural caves and a lake which appears almost out of nowhere. A must for any budding photographers.
26. Lake Myvatn (Myvatn)
For more geo-thermal action, Lake Myvatn is another site which allows those brave enough to test the hot water and swim in volcanic lakes. The fourth largest lake in iceland, Lake Myvatn is situated in the North of the country and serves as an excellent example of continental drift for budding geographers to observe.
27. Channel you inner Inuit and try Dog Sledding! (Hólmasel)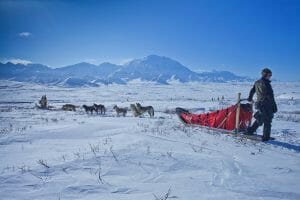 Yes, this is actually possible! Experience real snow dogs and go sledding like an Inuit. Tours are limited daily to ensure dogs safe treatment, so book in advance! More info at Dogsledding Iceland.
28. Go Fishing! (Isafjordur)
While Iceland is famous for it's seafood and fishing industry, it rarely occurs to visitors to go out and actually experience this for themselves! Daily tours run from Isafjordur and can be booked online via Sudureyri.is.
29. Experience an Underwater Wonderland (Tingvellir National Park)
World famous Lake Pingvallavatn boasts some of the most spectacular waters for diving in the world. It is the largest natural lake in Iceland and is also nearby Oxarfoss Waterfall. See Diving Iceland for more info.
30. Ride a Horse Through the Wilderness (Various Locations)
If sledding wasn't enough for you, hop on a horse and ride through the movie-worthy landscapes Iceland has to offer – you'll feel like a blockbuster star in no time! Both Eldhestar and Ishestar operate horse riding tours around some of the most scenic places in the country.
31. Shoot Through Ice-cold waters in a Jet Boat (Reykholt)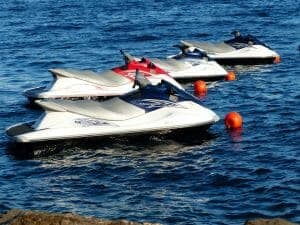 You heard correctly – jet boat tours in Iceland are now a thing, and are not for the faint hearted! Thrill seekers will love this new attraction, guaranteed to rock the boat on conventional Icelandic travel plans. See Icelandriverjet.com for more.
32.'Witches' Hat' – Kirkjufell Mountain (Western Region)
Experience the natural beauty and unspoilt landscape surrounding Kirkjufell mountain, an eerie-looking mound of land resembling a witches hat in Grundarfjour in the West of Iceland. Buses from larger cities leave regularly, and Kirkjufell is an ideal spot from which to viw the Northern Lights.
33. See the Penises of Every Wildlife Species in Iceland (Husavík)
Yep. The Icelandic Phallological Museum is probably the only museum of it's kind in the world, with over 280 different kinds of penises on display, each one unique to the different species of wildlife Iceland.
34. Theorize the Existence of Sea Monsters at Skrímslasetrid (Bildudal)
A modern visually stimulating and media-based museum, the Sea Monster exhibit at Skrímslasetrid details the reported sightings of sea monsters and their potential whereabouts, using oral testimonies of those who claim to have seen them. A thrilling experience!
35. Attend a Music Festival (various locations)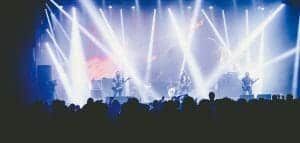 Known worldwide for the its quality of musicianship, Iceland has a wealth of extremely hipster and not-to-be-missed music festivals for the indie-fan-turned-hipster-traveller. A full list of which can be seen here, it's definitely worth your while checking out which festivals are on during your trip!
36. Participate in Pagan Ritual at the Arctic Henge (Raufarhofn)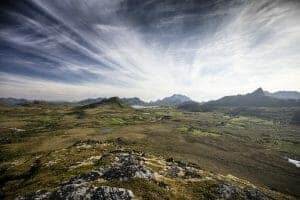 The modern construction of the Arctic-henge is located in one the most Northern towns of Iceland, and when finished is intended to resemble something along the lines of stone henge. A great stop-off on a road-trip or self-guided tour of the island, yet not an awful lot to see just yet.
37. Stop and See if a Random Person is Related to You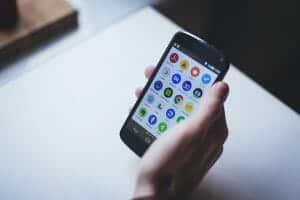 In such a small island nation as Iceland (total population of under 350,000), there is every chance you are related to the new acquaintance you just bumped into on the street. To save yourself any potentially awkward conversations, there has actually been an app developed to determine the lineage of a person. We kid you not. Islendinga is available on Android.
38. Spot Some Puffins (Coastline, Spring/Summer)
Native to Iceland, the Atlantic Puffin can be spotted easily if your visit falls during Spring or Summer, which is when they return to the coast to form mating colonies. Several spots along the coastlines are good when seeking to catch a glimpse of these iconic birds, but some such as Latrabjarg, Hornbjarg, Hornstrandir, Haelavikurbjarg, Breidafjord and Lundey prove the more reliable.
39. Visit Europe's Largest Banana Plantation (Hveragerði)
In a fascinating turn of events that's testament to Iceland's success at generating power and light from natural sources (in this case, the hot springs at Hveragerði), Iceland is actually home to the largest banana plantation in Europe. While they don't casually accept visitors, you can call ahead to schedule a visit, if you're really craving a fresh glimpse of the elusive yellow fruit in Europe.
40. Experience the Midnight Sun (Late Summer)
Again a seasonal activity, visitors during late Summer will be able to experience many of the existing attractions Iceland has to offer during a beautiful 'Midnight Sun', a phenomenon similar to an extended sunrise or sunset as the waning sun appears to hover low in the sky for a prolonged period of time. Horseback riding, gold, hot springs visits and more can be scheduled to take place during this time of year, as well as hiking tours such as this one.
41. Brave the cold at Arbaejarsafn (Reykjavik)
Iceland's only open-air museum, Arbaejarsafn is an experience for the more outdoorsy tourist.
42. Learn about Njál's Saga (Southwestern Iceland)
Njál in Icelandic lore is a notorious tale of Viking clan-warfare, and can be told in real-time as you visit the locations (whether mythological or not, you decide!) where it occurred! Riding Iceland do a horseback tour around several areas discussed in the tales.
43. Hike the Skógar – Pórsmork Trail (South Coast)
This 25km trail offers spectacular views of the Eyjafjallajokull pass, which erupted in 2010 and has left stunning trails of lava and rocks.
44. Take a Snowmobile across Mýrdalsjökull (Sólheimskalí)
Channel your inner James Bond and take a casual snowmobile over the Sólheimskali pass. Bonus points if you can do it in a suit.
45. Visit Iceland's Newest Island, Surtsey! (Westman Islands)
Surtsey in the Westman Islands sprang from the waves in the 1960s, and is now inhabited.
46. Thjórsá – Iceland's Longer River (South of Island)

Sourced from a glacier, Thjórsa is Iceland's longest river, reaching an astonishing 230km along the Southern half of the island, and home to some of the most scenic waterfalls in the country.
47. Laugaveger Hiking Trail (South)
The more serious hikers will enjoy the 4-day trek at Laugaveger! Not for the feint hearted!
48. Reykjanes Peninsula (Southwest)
A UNESCO global geopark, the Reykjanes Peninsula is among the most densly populated areas of Iceland (and that's saying alot!)and runs along the Southwest coast of the island.
49. Brimketill (Near Stadarberg, Reykjanes Peninsula)
A lavarock formation on the coast formed by years of eroding surf breaking off the rocks, and home to the legend of Oddny the troll
50. Reykjanes Lighthouse (Reykjanes Peninsula)
Iceland's iconic lighthouses of the Southwest are always a great visual stop off, and are included in many of the island tours available.
51. See the Ancient Fishing Site at Basendar (Reykjanes Peninsula)
While a devastating tidal flood ravaged the harbour in 1799, some remains are still visible and the fascinating history of the Danish trading port is not to be missed.
52. Walk Along a Volcanic Fissure (Arnarsetur)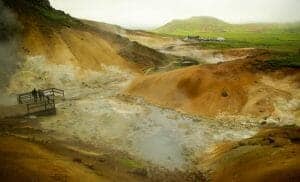 This 2km volcanic fissure is named Arnarsetur ('eagles' nest') after the pair of eagles that used to live there.
53. Stay in a Cabin in the Icelandic Countryside
Between Airbnb, Homeaway.com, and a variety of other home-rental sites, there is no more iconic place to stay while in Iceland than in a traditional log cabin, of various shapes, sizes, and colours.
54. Quad Biking Tours
Just a 5 minute drive from the Blue Lagoon, ATV Adventure provides quad biking tours around the lava fields and mountainous terrain.
55. Deep Sea Diving
Dive.is offer a wide variety of locations and packages for diving, whether you're a seasoned water baby or a complete newbie- be prepared to be cold!
56. Porroblót
This traditional Icelandic festival happens in February and is meant to honour the bleak midwinter and Viking God Porri. Plan your visit during this festival and get to try rare traditional dishes reserved for consumption during this time.
57. Sjomannadagur
Seamen's day is traditionally held on the 4th of June and celebrates all those over the years who spend and who have spent their days at sea.
58. Verslunnarmannahelgi

The official name for the Labour Day weekend in Iceland, the first weekend in August sees Icelandic natives packing up and heading for the countryside to eat and drink and party well into the night.
59. Akureyrarkirkja (Akureyri)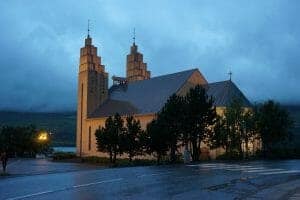 This Northern town is symbolised by the large Lutheran church which overlooks all and draws a steady stream of visitors to view it's uniquely architectured exterior.
60. Akureyri Theatre Company (Akureyri)
As a leading arts and cultural hub of Iceland, Akureyri is home to a vast array of theatrical and artistic ventures and establishments, one of which is the Akureyri Theatre Company, the only professional theatre company outside of Reykjavik.
61. Akureyri Art and Design Walk
As part of this artistic culture, visitors can also embark on a walk around Akureyri's leading artistic locations.
62. Kaupvangsstræti (Art's Alley, Akureyri)
As part of this walk, Arts' Alley, known as Kaupvangsstraeti to locals, is a hub for museums and artistic attractions.
63. Hof Cultural and Conference Center (Akureyri)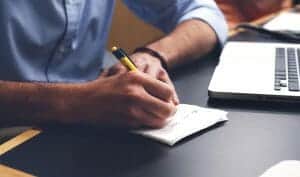 Designed specifically as a theatre for the performing arts, Hof Cultural and Conference Center also plays host to conferences and important corporate meetings, receptions and exhibitions. Also contains a restaurant.
64. Hafnarfjordur (The Town in the Lava)
One of the oldest communities in Iceland, Hafnarfjordur lies in the SouthWest of the country and is a port-town and the third-most populated city in Iceland.
65. Krysuvik Geothermal Pools (Hafnarfjordur)
25 minute drive from the centre of Hafnarjordur, the geothermal area at Krysuvik is home to multicoloured hills and a well-maintained and constructed walkway through the bubbling hills.
66. Health and Healing in Hveragerdi
Maybe not on the list of tourist attractions generally visited by weekenders to Iceland, the healing centre at Hveragerdi also reserves several rooms for visitors interested in experiencing their wellness programmes. Not to be confused with the inpatient section of the centre, visitors here get to experience a short stay focused on living in nature and being mindful.
67. Experience Unique Archaeological History in Videy
The earliest known inhabitants of Videy date back to the 10th century, and an educational centre exists here for visitors to learn more about it.
68. See Yoko Ono's Imagine Peace Tower (Videy)
In 2007 Yoko Ono unveiled her 'Imagine' peace tower in homeage to the Late John Lennon. Visitors can find the iconic statue in Videy.
69. Iceland Airwaves (Reykjavik)
Beginning in 1999 on an airplane hanger, Iceland Airwaves has evolved into the country's most recognised music festival featuring a vast array of international rock/pop/electro artists.
70. Shop on Laugavegur (Reykyavik)
Laugavegur is Reykjvaik's main shopping street, and no matter what time of year is sure to attract shoppers of all shapes and sizes – graffitied walls and painted storefronts and houses make for a colourful experience!
71. Read a Book in Reykjavik
Whatever you do, make sure you experience a book or two in the UNESCO city of Literature.
72. Walk Through the Seven Kingdoms (Various Locations)
Game of Thrones fans will be ecstatic to discover various locations in Iceland which were used to film the iconic series, and tours can even be organised to go from one to the other with ease.
73. Burial Rites Tour (Various Locations)
Continuing the literary locational excursion, the North of Iceland is the setting also for the chilling historical novel by Emma Kent 'Burial Rites".
74. Heli-skiing (Iceland, Greenland)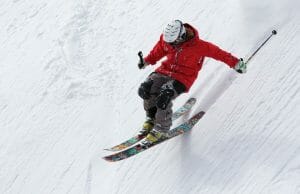 Yes! Not just skiing – heli -skiing! Custom made heli-skiing tours can be experienced in both Iceland and Greenland with www.arcticheliskiing.com!
75. Take a Selfie-tour
…..Yep. This now exists. Take an organised tour to the most coveted spots to take a selfie. We'll leave it up to you how serious you take it. Iceland Selfie Self-Drive has more information.
76. Go Chasing Waterfalls (All over)
Channel your inner TLC and take a waterfall tour around the most iconic and scenic waterfalls in the country www.guidetoiceland.is has several options which are sure to satisfy and not stick to the rivers and lakes that you're used to…
77. Go Surfing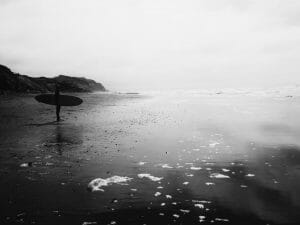 Surfing? In Iceland? You'll need an inch-thick wetsuit, but it's definitely possible! See www.arcticsurfers.is for more.
78. Watch an Olis Deldin Handball Match
Iceland's national sport is handball, and their teams are second to none. Olís Deildin is the most famous handball league, and local teams compete against one another in various stadiums and sports grounds.
79. Read a Book on Christmas Eve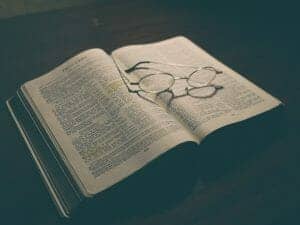 Icelanders traditionally give books as gifts on Christmas Eve and spend the evening reading together.
80. See the Last McDonald's Ever Sold in Iceland (Reykjavik)
The last ever McDonald's in Iceland closed it's doors in 2008. There is a live feed online (here) tracking the decomposition (or lack thereof) of the last ever McDonald's burger sold there. You can also view it in real life at the Bus Hostel, Reykjavik.
81. Black Sand Beaches
Being a volcanic island, Iceland is home to several black sand beaches, which although cold can prove some of the most hauntingly beautiful and photogenic scenery. Two popular black sand beaches are Reynisfjara and Reynisdrangar.
82. Sunset in Grotta
Of the many places to experience beautiful sunsets in Iceland, off the beaten track in Reykjavik lies an under-explored area turned bird sanctuary named Grotta. The sunset at Faxaflói Bay here is a nice way to avoid hoardes of snapping tourists, if you can find it.
83. Fridheimer Tomato Farm – Taste the Tomatoes (Reykholt)
This family-run organic tomato and cucumber farm is home to some of the most original and unusual tomato recipes, including tomato schnapps, ice cream, chutney, cocktails…to name but a few! A truly unique experience.
84. Fjadrargljufar Canyon (Feather River Canyon)
If you can pronounce it well enough to be understood when looking for directions, the Fjadrargljufar Canyon is a treat not to be missed.
85. Infinity Pool at Hofsos
As if you didn't already feel like you were at the edge of the world, the infinity pool at Hofsos is a sight to behold.
86. Vesturdalur Valley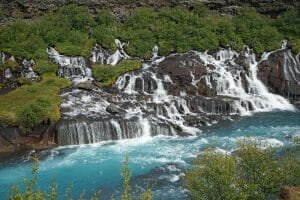 Only a 15-minute drive from the neighbouring Asbyrgi canyon, Roudholar and Hljódaklettar are two more vividly colourful natural phenomena which dazzle in their beauty and unique geographical composition.
87. Follow the Folk Tales at Barnafoss
One of the tragic stories outlined in A Traveller's Guide to Icelandic Folk Tales takes place surrounding the waterfall at Barnafoss, and fans of the book and folk tales in general will love to experience the real thing.
88. Journey to the Centre of The Earth at Snaefellsnesjökull
Yet another setting for a famous text, Snaefellsnesjokull is the scenic inspiration behind Jules Verne's 'Journey to the Centre of the Earth', and fans of the book will relish in visiting the exciting nooks and crannies through which he climbed.
89. Secret Lagoon in Flúdir
Sick of the crowds at Blue Lagoon? Want to visit somewhere a little quieter? The Gamla Laugin reopened in 2014 as Secret Lagoon, and has become a popular alternative to visiting the more well-known (and expensive) geothermal pools.
90. Visit the Ecovillage at Sólheimar
Originally founded as a self-sustainable organic farm and children's home in 1930, Sólheimar became the first sustainable ecovillage in Iceland in 1997, with an emphasis placed on helping children with both physical and mental disabilities to flourish in nature.
91. Yoga & Meditation in the Woods (Reykjavik)
Breathe Iceland Yoga offer unique yoga experiences in the woods near Öskjuhliđ, followed by gong meditation and group excursions to the Secret Lagoon!
92. Walk on the Moon at Krafla (Near Myvátn)
Sing along to The Police as you walk on the 'moon' at Krafla – a crater-like surface of volcanic terrain in the North of Iceland, near Myvátn.
93. Continue the Lighthouse Adventure at Akranes
Akranes is yet another iconic Icelandic lighthouse for visitors to explore.
94. Catch Some Street Art in Reykjavik
Impermanent works of art appear and disappear regularly around the rollicking Reykjavik streets, so it's difficult to say exactly what you'll see where, but be sure to take a wander with your eyes peeled for funky graffiti.
95. Thrift Shopping (Laugavegur)
Vintage clothing fans will be in their element without even having to venture too far from the beaten track – the main shopping street Laugavegur (see no. 70) is home to many vintage clothing stores making thrift shopping a breeze and genuinely fun activity to pass an afternoon.
96. James Bond and Jaws (Jokulsárlón)
In case you haven't seen enough movie/novel sets already, the glacial lake in Jokulsárlón is yet another recognisable landscape – this time from both the 1985 James Bond movie A View To Kill, and always the smash hit Jaws series.
97. Leave Your Shoes at Dimmubogir (Myvatn area)
This metal lava formation is the location where Icelandic lore describes the 'Yule Lads' (ie, Iceland's group-equivalent to Santa Claus) as living their mischievous lives. During the 13 days leading up to Christmas, children leave their shoes outside the formation and the Yule Lads supposedly fill them will treasures.
98. Kolaportio Market (Reykjavik)
This indoor market is close by to the famous Old Harbour in Reykjavik and is a great stop off during a day of sightseeing if you're looking to view a marvellous and random array of goods.
99. Central Bank of Iceland Exhibition (Reykjavik)
Although almost everywhere in Iceland will accept card payments nowadays, you may still be curious to discover more about the local currency over the years. The Central Bank of Iceland has an exhibition on its lower floor detailing coins and notes from far and wide.
100. Sweat it All Out at The Sweat Lodge (Reykjavik)
Though a spiritual and physical cleanse is not a common motivation for those travelling this far North, The Sweat Lodge provides a unique experience for visitors, intended to encapsulate the best elements of the outdoor heated and geothermal pools whilst also catering for spiritual needs and incorporating song and dance into a ritualistic 'rebirthing' ceremony.
Komentārs par rakstu: 100 Best Things to Do in Iceland